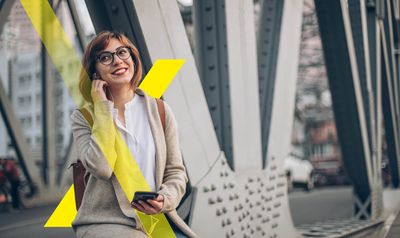 Für unseren Kunden, einen weltweit tätigen Automobilzulieferer mit Sitz im Raum München, besetzen wir ab sofort folgende Position:
Projekteinkäufer Batteriesysteme (m/w/d)
Full-time
Professional
München
Your Job Description
Verantwortlich für alle relevanten Beschaffungsprozesse in einem komplexen Projekt im Bereich Battery Systems und technische Bauteile
Durchführung von Ausschreibungen und führen von Verhandlung der Konditionen mit den Lieferanten (v.a. Preis, Zeitschiene)
Verantwortlich für das Änderungsmanagement sowie für die Sicherstellung der Zielerreichung
Steuerung von Projekten und Lieferanten durch den Einsatz entsprechender Prozesse, Methoden und Tools sowie Präsentation der Projekterfolge vor dem Top Management
Zusammenarbeit mit internen Stakeholdern, Funktionsbereichen und anderen Regionen
Your qualification profile
Erfolgreich abgeschlossenes technisches oder wirtschaftswissenschaftliches Studium bzw. eine vergleichbare Ausbildung mit fachspezifischer Weiterbildung
Mehrjährige relevante Berufserfahrung, bevorzugt im Bereich Battery Systems
Hohes Engagement und Freude bei der Umsetzung eines Battery Projektes, verbunden mit einer "Macher"-Mentalität
Arbeiten in einem internationalen Umfeld als verlässlicher und gut strukturierter Teamplayer mit einem hohen Maß an Eigeninitiative und Verhandlungsgeschick
Sehr gute Deutsch- und Englischkenntnisse und sicherer Umgang mit MS Office und SAP
Eine spannende Tätigkeit bei einem international tätigen Tier-1-Automobilzulieferer mit 12.000 Mitarbeitern in 43 Ländern
Persönliche Mitarbeiterbetreuung und Schulungen
Attraktive Entlohnung nach IG-Metall-Tarif sowie Überstundenausgleich
30 Urlaubstage
About AVANTGARDE Experts
Im Bereich Einkauf, Logistik und Supply Chain vermittelt AVANTGARDE Experts in ganz Deutschland attraktive Stellen - egal, ob Junior Einkäufer oder Logistikleiter (m/w/d). Nicht zögern und garantiert einen tollen Job bei einem unserer namhaften Kunden finden!
Interested?
Then we look forward to receiving your convincing application including salary requirements and earliest starting date via our online portal.