CREATING CAREERS SINCE 2007
Established in the heart of Munich in 2007, AVANTGARDE Experts is the only recruitment specialist to arrange ideal matches between candidates and companies in a total of 13 skills areas. We started out by arranging placements for marketing, communications and sales specialists; today we offer attractive jobs to students, graduates, skilled professionals, managerial staff and freelancers across a whole range of disciplines.
As a long-term career partner to our specialists, we proactively help our clients succeed in business. Our aspiration: CREATING CAREERS
A question of attitude:
Our vision:

THE SMARTEST TOUCHPOINT TO ALL EXPERTS

Our claim:

CREATING CAREERS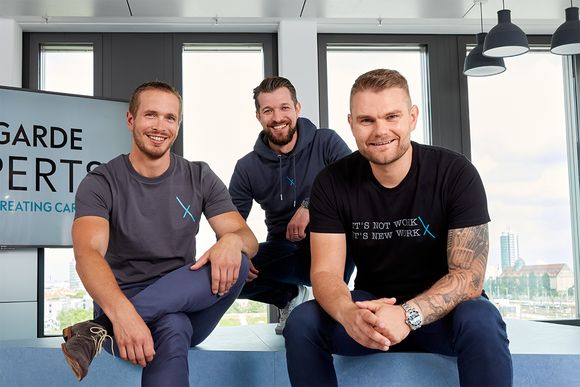 The smartest touchpoint ...
AVANTGARDE EXPERTS in numbers
1,000-plus clients, from major concerns and midmarket enterprises to agencies and start-ups
Talent pool of 150,000 candidates, from working students to senior executives
4 sites from Munich to Hamburg
Turnover of €80 million in 2021
200 internal employees from 12 nations
We should be introduced!
Want to take the first step (or the next step) in your career? Got an aptitude for project work and communications? Then take a look at our internal jobs market and make an application, or just contact us directly.