THE FUTURE IS NOW
AI, automation, disruption – the digital transformation is presenting companies with fresh staffing challenges. With AVANTGARDE Experts, you can find highly qualified specialists for all technical disciplines right now - and make your smart visions of the future a reality.
To keep up with the rapid pace of development and global competition, we can find you highly skilled professionals and managerial staff to work on your projects (or cover periods of peak demand) in the disciplines of:
ENGINEERING | SUPPLY CHAIN MANAGEMENT | PURCHASING | LOGISTICS
Your advantages with AVANTGARDE Experts
Capacity to act Short-notice placement of specialists
Routine Expertise for all enterprises, from start-ups to major corporate concerns
Flexibility Contract models to meet your needs
LEGAL COMPLIANCE Reliability of verified contracts
KNOW-HOW Sector-specific expertise to meet your requirements
Engineering
Digitalisaton, electrification, networking ... the potential for innovation in the area of Industry 4.0 is considerable. In times of urbanisation and climate change, developing products that really change things calls for the brightest minds.
Access our tech specialists now: from battery experts and charging infrastructure engineers to managers in the fields of design and e-mobility. Our prime candidates know how to harness complex technologies so that your company gains smart solutions that will raise your market profile.
Supply chain management
You realise procurement management has a major bearing on the success of your company - but perhaps you lack the right experts to manage and analyse your complex supply chains and planning processes efficiently?
Our specialists watch market trends and developments closely, take responsibility for requirements planning and forecast adjustments and oversee ongoing process optimisation on your behalf. From supply chain managers and logistics controllers to managers in the field of lean process management, our experts offer specialist knowledge in the areas of project and process management as well as logistical, packaging and layout planning.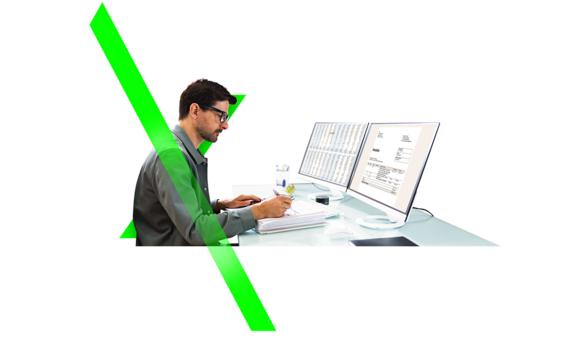 Purchasing
In this fast-moving and globalised business world, are you desperately seeking reinforcements to help with direct or indirect purchasing? In the face of current supply shortages, do you urgently need qualified staff who can react flexibly and plan ahead in the fields of operational, strategic, technical or project-based purchasing?
Above all else, our specialists possess highly developed communication skills and first-class negotiating abilities. Hand over your specification analyses, contract negotiations, talks on conditions, tenders, order placements and supplier evaluations to experts - in full confidence. From category and procurement managers to global lead buyers and heads of purchasing, we can assign the right people on varying contract types.
Logistics
The logistical and trade sector - the cornerstone of freight and goods movement - is in a constant state of flux and growing exponentially. Supply chains that are tracked in real time, automated processes, online trade and Industry 4.0 are confronting logistical and merchandise management businesses with immense challenges.
Want to respond to the needs of customers and markets with greater flexibility and agility and improve the efficiency of your logistical processes while minimising risk? With their expertise in warehouse logistics and order processing, our skilled professionals and managerial staff provide a basis for your just-in-time deliveries, transport management and effective stock turnover around the world.
Our experts: Sectors and know-how
Additive manufacturing | Analysis | Plant Engineering | Automation | Automotive | Battery | Procurement | Biotechnology | Chemicals | Civil Engineering | Purchasing | Electronics | Electrical Engineering | E-Mobility | Energy | Development | Export | Factory Automation | Driver Assistance Systems | Vehicle Construction | Precision Engineering | Production | Research | Functional Safety | Building Services Engineering | Trade | Healthcare | Import | Information Technology | Engineering | Design | Laboratory Automation | Warehousing | Suppliers | Life Science | Logistics | Aerospace | Mechanical Engineering | Materials Science | Medical Engineering | Mobility | OEM | Pharmaceutical | Production | Project Management | Process Management | Purchasing | Quality Management | Quality Assurance | Simulation | Special-purpose Machinery | Supply Chain Management | System Integration | Tech | Testing | Transport | Environment | Traffic | Materials | Customs | Supply Industry
In need of IT or digital skills, too?
Looking for true IT or Digital specialists? Our candidates are waiting to join your projects.