WELCOME digital world
AVANTGARDE Experts emerged from the creative agency AVANTGARDE in 2007. Today we lead the market in the placement of marketing and digital experts.
Does your company have ambitious targets? Does your team have stringent KPIs? Do you need staff with a passion for innovative projects who can join as digital natives? Looking for managers to lead your teams through a time of transformation with agility, or freelancers who can guide your digital projects to success with completely new approaches?
Not only do our specialists put your products in the spotlight and enhance your brand, they are true game changers who can deliver a unique customer experience. Let our experienced experts take you to the next level.
We can supply the right candidates - both professionally and personally - in the following disciplines:
MARKETING & DIGITAL | COMMUNICATION | CREATION | SALES | TV & MEDIA PRODUCTION
A perfect match with benefits
SERVICE Support throughout the recruitment process
SECURITY Only performance-based remuneration
FLEXIBILITY The right contract model for every situation
Innovation State-of-the-art recruitment tools
Reach Broad-based, high calibre network
Marketing & digital
Are you looking for real marketing professionals with a profound understanding of your individual target groups to establish a unique brand and user experience at all touchpoints? Is your performance team in need of an SEA expert or a digital marketing specialist?
From CRM managers, scrum masters and digital analytics specialists to brand marketing directors and heads of marketing, our candidates not only have the edge in the fields of platform economy, paid advertising, SEO and data analytics, but also impress with their digital skillsall of this is underlined by their intuitive empathy with generations Z and Alpha and the megatrends of today.
Alongside professional expertise, we pre-select candidates with a particular emphasis on right mindset and personality – to ensure a perfect match right down the line.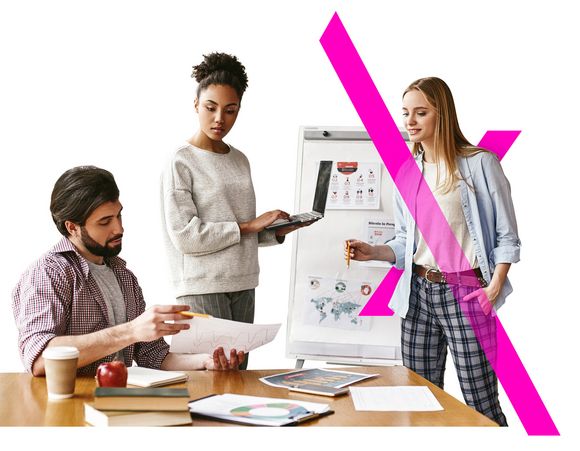 Communication
The communication of tomorrow will be digital, fast and carry messages that inspire. Articulate and text-savvy marketeers provide the content to give your company that critical edge when reaching out to internal and external stakeholders. From storytelling and content strategy to public relations and social media - for the eloquent experts on our books, language and communication are all about identity and passion.
Creation
UX/UI designers, CX analysts and tech media specialists elevate creative skills from the analogue world to a new, digital level. They create precisely the customer experience that will place innovative flair and future trends centre stage. By creating a sustained brand experience for your customers, our creative experts help you stay one step ahead in the areas of augmented reality, usability and responsive/minimalist design.
To ensure the success of your projects, we will assign you top talents on permanent contracts or short-term freelance specialists.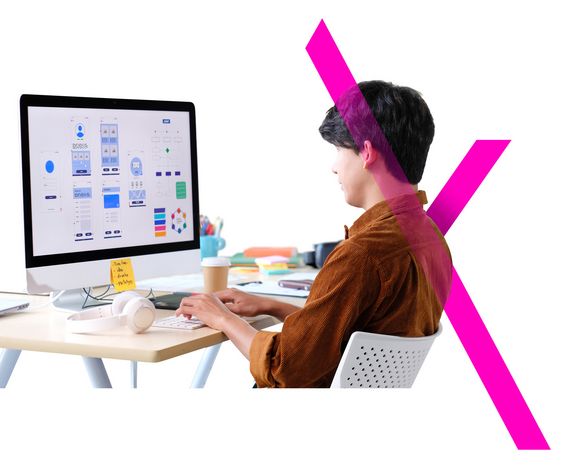 TV & media production
The media, TV and entertainment sector is experiencing a genuine boom. Does your online streaming service, media group, film set or agency need new team members, or do you need freelancers to work on specific projects? From directors, sound engineers and motion designers to video producers and 3D artists in the field of TV & media production, we can assign genuine video, animation and motion graphics experts to take you on unique digital adventures.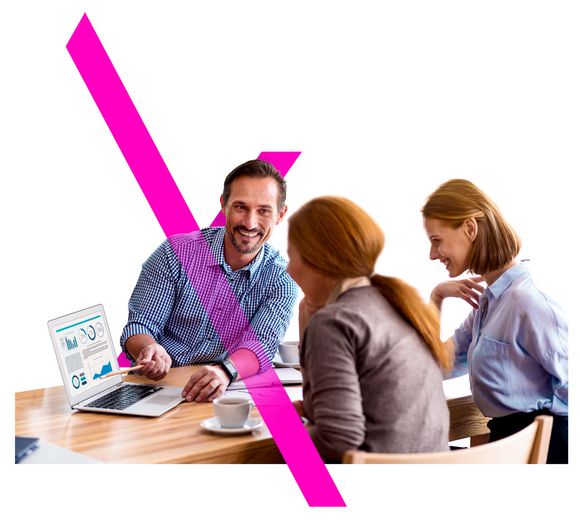 Sales
The Internet is revolutionising consumption - and proving that those who control digital sales will secure an economically sound future. Key account managers, consultants for digital business and sales operations managers are just some of our experienced sales specialists setting new standards. As experts in sales, they can market your products and services to specific target groups - and transform customers into genuine fans of your company.
Experts with know-how
Account Management | Affiliate | Agile | Animation | App | Art Direction | Automation | ATL | B2B | B2C | Big Data | Blog | Brand | BTL | Campaign | Communication | Community | Consulting | Content | Cooperation | Cross-Selling | CRM | Customer Journey | Customer Service | Customer Value | Data & Analytics | Design | Development | Digital | Direct Marketing| Display | Distribution | E-Commerce | Editorial | Email Marketing | ERP | E-Tail | Event | Film | Final Artwork | Graphic Design | Inbound | Influencer | Customer Retention | Lead Generation | Management | Marketing | Market Research | Media Creation | Media Planning | Merchandising | Mobile | Multichannel | Newsletter | Offline | Omnichannel | Online | Operations | Outbound | Out of Home | Performance | Platform | Podcast | Point of Sale | Press | PR | Print | Product | Product Manager | Product Owner | Project Management | Promotion | Public Relations | Radio | Research | Retargeting | Sales | SEA | SEO | Social Media | Social Selling | Strategy | Store | Storytelling | Studies | Tools | Tracking | Trade Fairs | TV | UI | Up-Selling | UX | Video | Visual Design | Visual Merchandising | VR & AR | Web Design | Webshop | Website
ARE IT SKILLS ALSO NEEDED?
Do you need real tech experts with a profound understanding of software, programming and technologies, too? Our IT specialists for your digitalisation projects and transformation processes are poised on the starting blocks.