FINDING A PERFECT MATCH IS WHAT MOTIVATES US EVERY DAY
More than any other recruitment service provider, AVANTGARDE Experts is committed to finding the "perfect match" between experts and companies. As a leading recruitment specialist in Cologne, we can offer you the opportunity to work on individual projects or in temporary roles with attractive employers in the areas of marketing and digital, IT and finance in one of Germany's largest cities. In addition to our Cologne office, you can also find us at our headquarters in Munich as well as in Stuttgart and Hamburg.
Whether you are still at the beginning of your career or looking to take your career to the next level, we will support you with every aspect of your career plans and find the perfect job for you.
As a freelancer, we can arrange temporary roles on exciting projects throughout Germany.
As a company
, you may experience resource bottlenecks or you may require urgent support processing orders during peak times or implementing projects. With our help, you can benefit from the expertise of the best professional consultants, interim managers and project managers to handle your digital transformation.
OUR PROMISE, YOUR BENEFITS
185,000 experts in our huge pool of professionals
Customer database with over 500 companies: exclusive projects and jobs
Personal support from specialist consultants in your sector
Legal security: audited contracts, protection against ostensible self-employment etc.
Speed and precision: We promise effectiveness and efficiency
We find the specialists and digital projects of tomorrow!
OUR CONTRACTUAL MODELS TAILORED TO YOUR REQUIREMENTS
The world of work is constantly changing and agility is essential for success in the future. Our contractual models are the best way to prepare you for this. We use our years of experience to help you flexibly recruit specialists and react proactively to changes at any time.
With the contractual models we offer, you benefit from maximum legal security, cost efficiency and transparency. Our Cologne office offers the following types of contracts: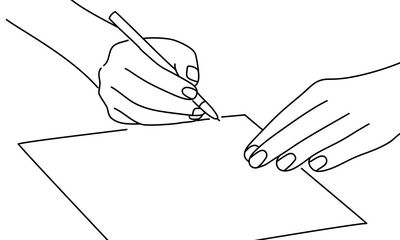 CONTRACTING — FREELANCER RECRUITMENT

Need a freelancer? We provide freelance specialists for short-term projects or interim placements.

PERMANENT PLACEMENT

Our Permanent Placement service provides you with qualified employees for permanent positions. We can handle the complete recruitment process for you.

TEMPORARY WORKERS

Hire professionals in your company where you need them — we'll take care of the admin.
OUR COLOGNE OFFICE'S SPECIALIST AREAS
As a recruitment agency and HR services provider in Cologne, our focus is on finding jobs for freelancers. We also support companies looking for professionals and managers in permanent and temporary roles. We have experts with the following skills:
DIGITAL
Performance marketing, digital transformation, data analytics, e-commerce management, customer experience, social media
IT
IT consulting, IT project management, cloud engineering, software development, data engineering, cyber security
FINANCE
Controlling, balance sheet accounting, accounts payable accounting, payroll
DISCOVER JOBS AND PROJECTS IN COLOGNE
No suitable jobs found at present
YOUR CONTACT PERSON
Any questions about our recruitment agency and project placement in Cologne? Would you like to learn more about our innovative recruiting methods or the freelance projects we offer? Alena will be happy to answer your questions by email or telephone.
Alena Kroening
Site Manager in Cologne
Tel.: +49 22 184 635 211
FAQ: THE MOST FREQUENTLY ASKED QUESTIONS ABOUT US AS A RECRUITMENT AGENCY AND HR SERVICES PROVIDER IN COLOGNE