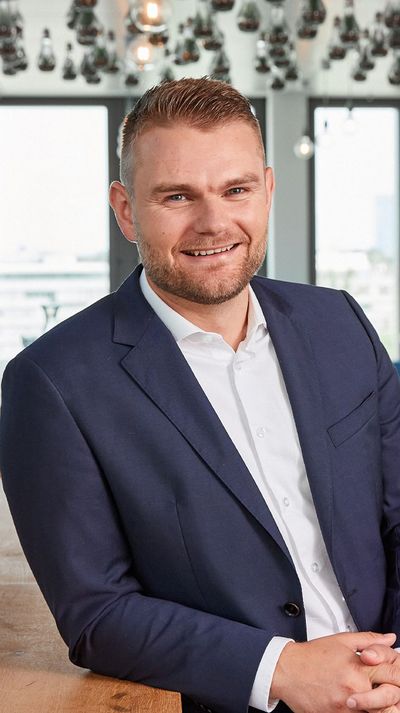 Philipp Riedel
CEO AVANTGARDE Experts
"Find the courage to go digital and show humanity"
Portrait
Philipp Riedel is an expert in the innovations and trends that shape the working world. He regards concepts like new work, digitalisation and artificial intelligence as opportunities for economic growth and business success. As a proactive influencer of the working world of tomorrow, the successful CEO of AVANTGARDE Experts and co-founder of WorkNow wants others to realise the potential behind these developments.
Through workshops and presentations, he inspires and motivates his audience in his capacity as a game changer for the working world of the future. Amid the 'war for talents', he encourages people to break new ground, lead with an eye on the future and to assign corporate culture the highest priority.
Speaker themes
Working world of tomorrow/Recruiting in the future
Candidate experience: Generations Y/Z/Alpha
Employee experience: Generations Y/Z/Alpha
Future generation management
Corporate culture and organisation
Employee management and retention
Sales organisation and development
References (extract)
PRESENTATIONS & KEYNOTES (IN GERMAN ONLY)
XING Puls HR Munich – No more war for talents: How recruiting really works
Digitalforum 2021 – The future of HR
BVMW Business in focus – Employee commitment: balancing purpose and meaningful work
Premium Leaders Club - Executive round table: For heaven's sake, employees have opinions! When alternative fact, purpose and meaningful work meet real life
Digital Mind Change 2019: The future of HR - Taking the digital step from managing to influencing
LinkedIN Business MeetUp: The working world of the future and the transformation of recruiting
Campus M21: The fast lane, the working world, applications
University contact fair: Industry 4.0 – Changes to the everyday working routine
The Digital Bash – Careers web conference: In the working world of tomorrow, digital change or good old analogue?
Online careers day: The perfect match: We will find a dream job for you!
Munich Web Week: Changes in the labour market
Ask Philipp Riedel for an interview or presentation:
More interesting topics & services
(in German only)