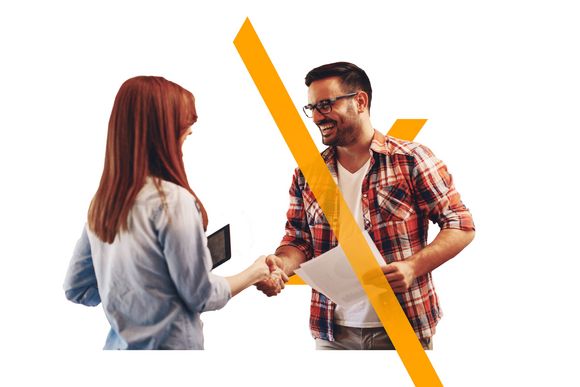 Job opportunities in HR
for young professionals and specialists
Whether you're a young professional, specialist or looking for a change of career: If you're passionate about HR, there are a wide range of career opportunities to choose from.
At AVANTGARDE Experts, you can find HR job advertisements across Germany. Our job and project portal offers an extensive selection of HR-related jobs and projects, especially in cities such as Munich, Cologne, Hamburg and Stuttgart.
Exciting job opportunities for talented HR professionals
You like to organize and plan and are good at working with people? Do you relish the challenge of finding the right professionals for your company? If so, a job in human resources fits the bill perfectly.
We arrange personnel, jobs and projects in human resources:
Recruiter
Recruitment Consultant
HR Manager or HR Specialist
HR Business Partner
...and much more
Discover more jobs & projects
There was no suitable job offer or project for you? Then take a look at our job and project portal and expand your search by specifying further specialisations, e.g. Office & Assistance, Finance, Accounting, and much more.
FAQ: Frequently asked questions about our HR jobs
With a job in HR, you can earn between 50,000 and 100,000 euro gross per year. Freelancers earn an average hourly rate of 88 euro. The amount you earn can vary significantly depending on a range factors, including the exact position and tasks, your experience, the size of the company, industry and region.
As an HR professional, you take care of all matters related to your company's staff. Depending on your position, typical tasks include ascertaining staffing needs, recruitment and personnel development. Your job is to act as an intermediary between employees and the senior management.
Based on past experience, the following industries offer the highest paying HR jobs: chemical industry, banking, mechanical and plant engineering and vehicle construction/suppliers.